Questions to Ask Your Doctor About Iron Deficiency
How will I know if I have low iron levels?
Iron deficiency can develop slowly. You might not even notice anything, except that you feel a little run down and tired. If you do notice symptoms, don't wait. Schedule an appointment to see your doctor.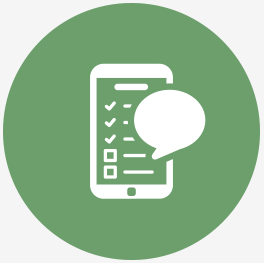 Make a note of your symptoms, your diet and the medicines you're taking before you go, so you can share this information with your doctor. Here are some questions to make the most out of your doctor visit:
Do I have iron deficiency?
What do the lab tests show?
What are the possible causes?
Is this temporary?
Could my diet be a problem?
Is there anything I should or shouldn't be eating?
Should I take an iron supplement?
Would Vitron-C® be right for me?
---
Bring this checklist with you to your next doctor's appointment and ask if Vitron-C® iron supplement could be right for you.
*These statements have not been evaluated by the food and drug administration. This product is not intended to diagnose, treat, cure or prevent any disease.